district

Penn Wynne Fire Company's 1st Alarm District consists of 3,200 households, approximatly 8,500 residents, 1 Hospital, 7 Schools, 2 Geriatric Care Facilities, 3 Synagogues, and 5 Churches. Our district borders West Philadelphia to the East, Haverford Township, Delaware County to the South, and Narberth Burough to the Northeast.
We also respond on ALL rescues in Lower Merion Township, with the exception of water and elevator rescues. We assist portions of Sta. #25, and Sta. #26's 1st Alarm area.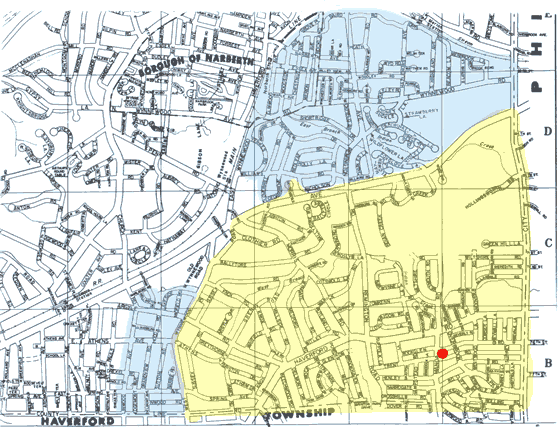 Map Key
RED DOT . Penn Wynne Fire Company
YELLOW AREA . 1st Alarm Area
BLUE AREA . ?????